References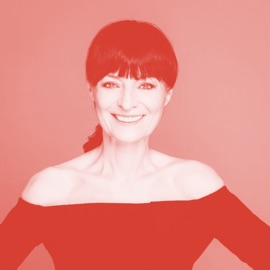 On the basis of an initiative of the Institute for Digital Economy who has been systematically supporting cultural and creative industries I have accepted a challenge to cultivate Czech fashion industry. Together with experts from economic, legal, business, manager and fashion domains we have launched Czech Fashion Institute - a professional platform with the ambition to become a central point for the development of Czech textile and fashion industries.
Prof. Liběna Rochová
Head of the Studio of Fashion and Footwear Design at the Academy of Arts, Architecture and Design in Prague
Jana Adamcova belongs to the few bridges between the worlds of humanities and digital economy. She deserves a great thanks for her efforts, because being a pioneer has always been a risky business. The Institute for Digital Economy has my full support.
Mgr. Josef Šlerka
Director, Social Science at Socialbakers
Head of New Media Studies, Faculty of Arts, Charles University Prague
I would like to express my gratitude to Ms. Jana Adamcova for her active support of our newly founded Czech Photo Centre, where we aim to develop and advance the field of Czech photography. I appreciate her invaluable advice, receptiveness and cooperation.
Veronika Souralová
Director of Czech Press Photo, Founder of Czech Photo Center
Institute for Digital Economy is a long-term partner of the LAW FIT conference we hold at the Faculty of Information Technology of the Czech Technical University in Prague. I treasure this partnership and also the fact that IDE supports opening up new digital topics in the Czech environment.
JUDr. Bc. Zdeněk Kučera, Ph.D.
LAW FIT Conference founder, attorney-at-law at Baker & McKenzie,
academic lecturer
The Institute for Digital Economy takes part on the shaping of a new industry, creates an original and unique competence in the field of connecting traditional creative industries and modern technologies. Thanks to the position of the Institute of Intermedia, which is on the boundary of technology and artistically creative industries, we can see more than other institutions or companies and are able to appreciate the merit of IDE in connecting these worlds and their progress.
Ing. Roman Berka, Ph.D.
Director at the Institute of Intermedia, academic lecturer at the Department of Computer Graphics
and Interaction of the Czech Technical University in Prague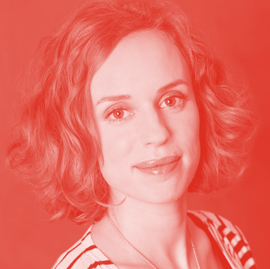 Three years ago, when we first encountered terms "digital economy" and "cultural and creative industries", we frankly didn't know what it was and what meaning it had. Today, thanks to the Institute for Digital Economy, we stand before international horizons of an emerging and a very perspective field that could prove itself to be at the same time very economically strong and culturally and socially significant. What else could our small country – full of beautiful craft industries, institutions cherishing valuable traditions and their current masters – wish for? I am convinced that if we succeed in concentrating substantial effort in this direction, there will rise a restored part of our national identity, so far hidden among cultural and creative industries. These horizons opened up to us thanks to the activities of IDE, in which we have found a partner that understands for us so incomprehensible processes on the level of the state government, offices and international institutions.
Jindra Vejvodová
Head of marketing and communication at PRECIOSA Lightning
(2013-2016),
Crystal Valley project brand manager